Resilient Infrastructures
Sustainable urban development increasingly requires operationable solutions for a long-term, stable and thus secure metropolitan system. Of central importance are questions of – technical, social, ecological and economic – infrastructures, including their reciprocal effects. Additionally, the interdependent processes of the metropolitan system are of concern. The academic concept of system resilience provides valuable insights for the design of the metropolis.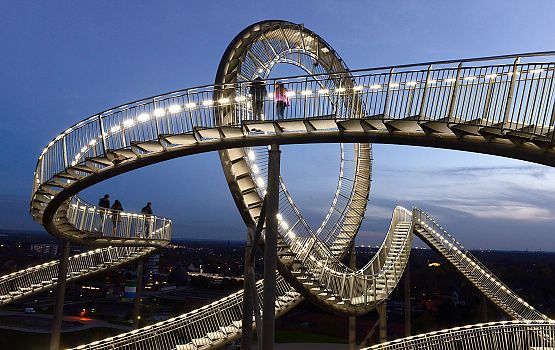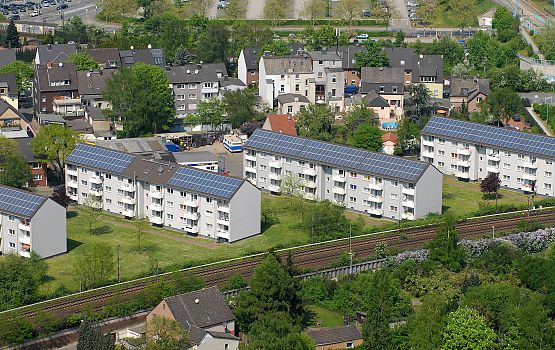 Forschungsfragen
On the basis of what innovational processes can new technical, economic, social and ecological infrastructures be developed (open innovation, integrated innovation)?
Which infrastructural solutions meet the fundamental concepts of resilience design?
What concepts provide definite help for the conceptional design and decision-making processes in the areas of development and policy, e.g. in Social-Ecological-Technological Systems (SETS)?
Which adaptive infrastructures and interdependent management processes result from the approaches of the experimental city or a 'precaution approach'?
How do green and blue infrastructures, technical solutions and institutions interlink in a meaningful and synergetic manner?
What contributions does the renaturation of green/ecological infrastructures (in the sense of Ecosystem Goods and Services, ESGS) make to integral infrastructural concepts in urban spaces?
Which functions can projects such as the Emscher conversion address with regard to these integral urban concepts?
For further information or if you are interested in collaborating with the research field Resilient Infrastructures, please feel free to contact our coordination office: metropolenforschung_at_uaruhr.de